We'll get you set up for success.
Time is of the essence when you're competing for construction projects. With our Partnership Account® we give you our power of attorney and our corporate seal to issue your own bid bonds instantly and order performance and payment bonds—all without involving an insurance agent or broker. We can also help your overall planning with better transparency, valuable business insight, and greater security. You will receive a Company Dashboard and personal Owner's Dashboard® that will provide a window into our underwriting analysis, your banking history, and free credit score trends. Click the video below for a quick glance into how it all works.
Give your business a competitive advantage.
Total Control

Once approved, you'll be able to issue your own bid bonds and order performance bonds instantly online.

Complete Transparency

Unlike agents or other sureties, we put your available line in writing and provide access to your complete underwriting profile—so you always know where you stand.

Greater Security

We're not a local agent who also works with your competitors. You can be sure your bids and financials are kept confidential.
Innovative tools to streamline bonding.
Once approved for a Partnership Account®, you'll have access to a powerful online surety management system to issue bid bonds, order performance bonds, update work in progress, check your current and aggregate limits, view open and closed bid and performance bonds, and more. You'll also be able to clearly see your bonding limits, and always have direct access to our underwriter if you need excess capacity to bid on a job.
Valuable insight for your business.
With the Partnership Account®, you can view your bond history, credit trends, and bid bond spread info, which shows you the difference between your bid, the engineering estimate, and first and second bidder. This allows you to analyze your success against the competition.
You also have access to an Owner's Dashboard® that provides a personal window into your underwriting profile. You can review our statistical analysis of your financial statements, professional credit scores, profitability, and much more.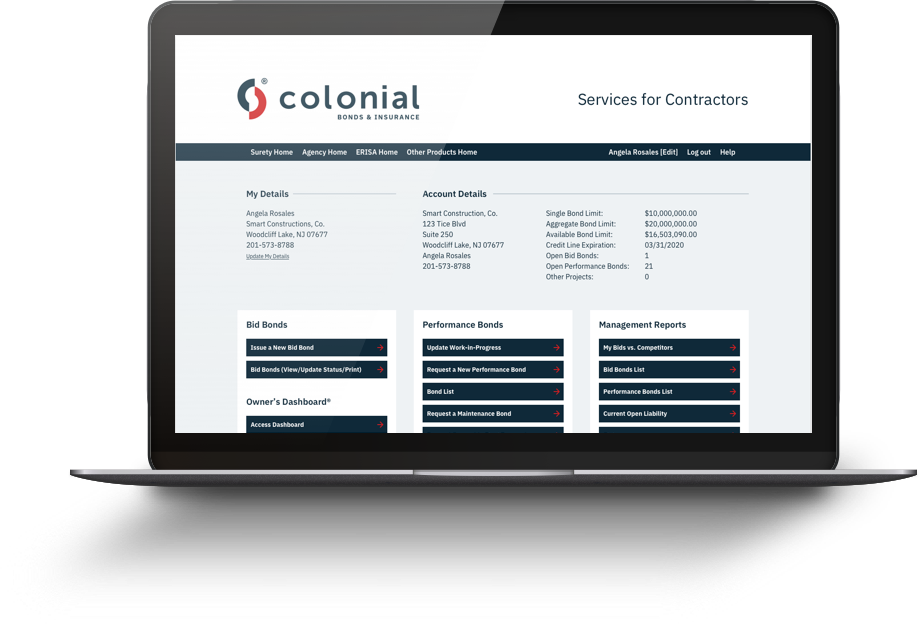 We'll get you up and running quickly.
Start your application, now.
We'll work with you to get documentation reviewed and your account approved quickly. You can rest assured any business information you provide is kept strictly confidential—we even execute a confidentiality agreement for your benefit.
Need help? Call us at 800-221-3662.
Programs for speciality industries.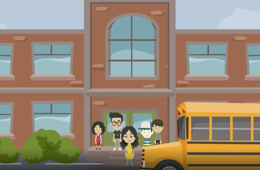 School Bus Operators
We're a direct provider of surety bonds for school bus operators, offering the lowest rates in the industry, guaranteed.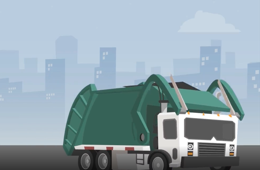 Sanitation & Recycling
Sanitation and recycling companies can issue their own bonds on-demand and enjoy on some of the lowest premiums in the industry.
Frequently Asked Questions
Bid bonds are used primarily in the construction industry to assure the contractor can fulfill the job responsibilities listed in the agreement for the agreed price for the project owner. It protects the project owner from financial loss in the event the contractor fails to meet contract terms or does not follow through on their bid.

Once a bid is accepted, a performance bond protects the client from a contractor's failure to perform according to the contractual terms. If the completed work is unsatisfactory, the project owner may make a claim against the performance bond to provide compensation for the cost of correcting the subpar job.

Payment bonds guarantee a contractor will pay for the labor and materials provided by subcontractors, suppliers, and workers in a timely manner, and in compliance with terms of the contract. They also guarantee any payments made will comply with state and federal laws and regulations.

With a Partnership Account®, you always have direct access to our underwriter, who can work with you to extend additional credit, so you can grow and pursue additional opportunities.

Once the necessary documentation is provided, we can perform an underwriting review and approve your account within five business days.

Our premium rates are consistent with industry standards; however, in all cases you will be lowering your operational costs by partnering with Colonial Surety Company.

Our premium rates for bus transportation, sanitation, and recycling companies are the lowest in the industry—guaranteed.

Contractors partner with Colonial Surety Company because they are able to gain complete control of their bonding process with the ability to issue their own bid bonds and order performance bonds without using an insurance agent or broker. Colonial Surety Company is an insurance company licensed in all 50 states and U.S. territories. We are rated "A" Excellent by AM Best Company and United States Department of the Treasury approved.