Bonds and Insurance
so you can run your business
No Agents. No Brokers. Direct from the Insurer.
how it all began
The coverage you need
is at your fingertips
The Partnership Account®
Colonial understands that establishing and maintaining positive long term relationships is paramount to our continued success. That is why our customers will always have the opportunity to speak directly to a Product Specialist or our Underwriter.
Our Advantages

Direct Access
Working Directly with Colonial means securing fidelity bonds, surety bonds, and insurance exactly when you need it!

Faster Streamline
A streamlined digital application, provided in real-time means the fastest bonding process to date.

Cultivating Partnerships
The future of bonding is now. Becoming a partner with Colonial Surety Company means investing in efficiency.
Learn More
Testimonials
We have been partnering with Colonial Surety Company for the past 12 years for all our construction bond needs. Working in a small business environment with limited staff, it is important to be able to work smart.  We have been solicited numerous times by other bonding companies and have elected to stay with Colonial Surety because of the above capabilities and their friendly and supportive staff.
Teri A. Yeager, Marketing Manager
The Uhrig Companies, PA
As contractors, we sometimes don't know how much a bid bond we will need because we are still estimating the project. This is why we call at the last minute for bid bonds. It is extremely convenient to order the bid bonds and print them out online, making my life easier.
Judy A. Godwin
M. Ingannamorte & Sons, Inc., NJ
The efficiency of Colonial Surety's on-line Bond application and report processes are the reasons we switched from our long-time Broker. Their staff is by far the most knowledgeable, accommodating we have ever experienced. Colonial Surety ensures timely, accurate service from the minute the Bond is written through all changes, questions and renewals that are made.
Cathy Smith O'Connor, President
Frankel Lerner & O'Connor, PA
Colonial Surety Company has been a tremendous partner and valuable resource for our Firm. Having clients secure Fidelity/ERISA Bonds through them has been quick, easy and efficient, plus their web portal is a great tracking tool for our team. Their staff is knowledgeable, accessible and friendly.
Jordan Cross, QKA, Vice President, Principal
Jack A. Cross & Associates, Inc., CA
Colonial Surety has allowed our company to be more diverse.  We are able to manage our bid bonds on our own schedule and track our bonding capacity in real time.  Their experience and advise have proven invaluable.  The website and the staff have been a pleasure to work with and we look forward to growing our company and our relationship with Colonial.
Pete Nurzia, President
Nurzia Construction Corporation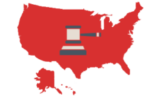 Licensed in all U.S. States and Territories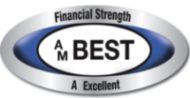 A Excellent

Treasury Listed