We're here to help make your life easier.
The Partnership Account is designed to help increase your productivity while lowering costs for your plan sponsors. Our direct, online process and digital tools will help you track client status, verify bond compliance, and renew coverage.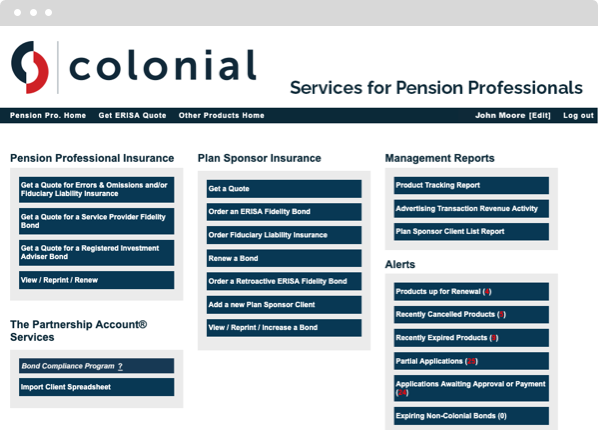 Getting started with your dashboard
Explore some of the basics on how to use our digital client management tools.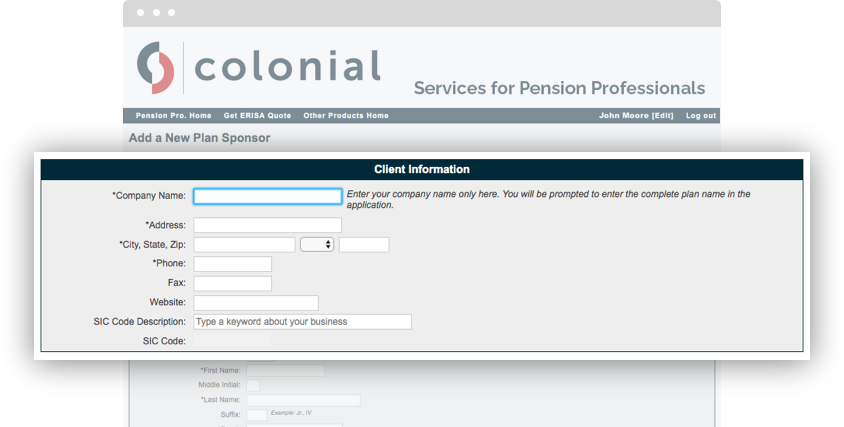 Add your plan sponsors
Provide some basic client info, and you'll be able to track coverage status, verify compliance, and start new applications.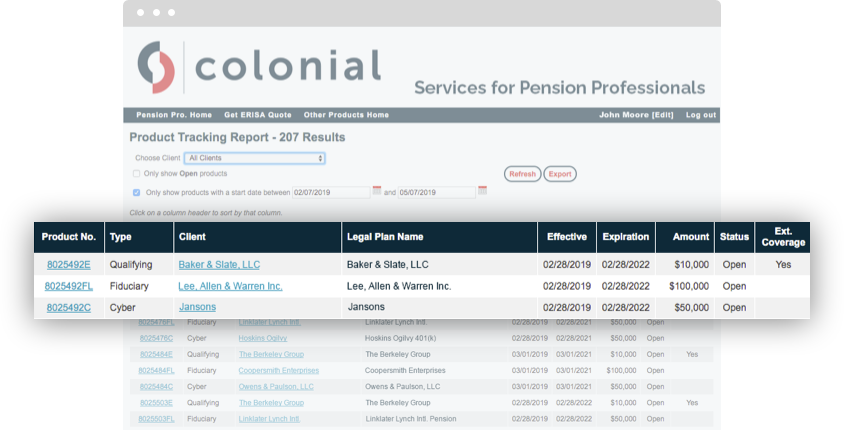 Run management reports
View real-time tracking reports, keep tabs on referral commissions, and see the status of both Colonial and non-Colonial clients.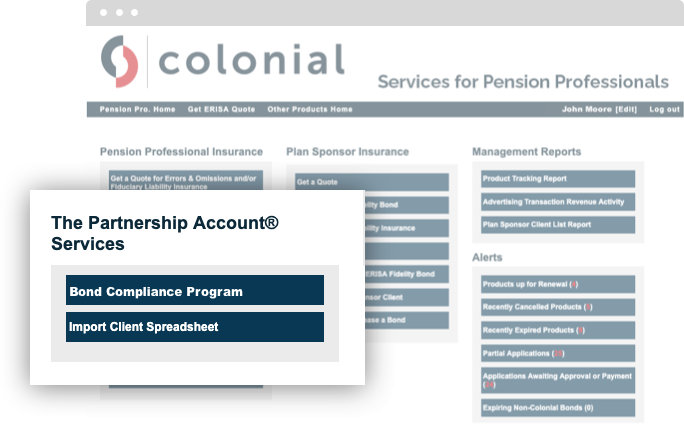 Check bond compliance
Our powerful dashboard allows you to manage client compliance from one place, which can greatly simplify 5500 filing time.

Stay on top of things with helpful alerts
We'll let you know when your client's coverage due for renewal—even if they're not a Colonial customer.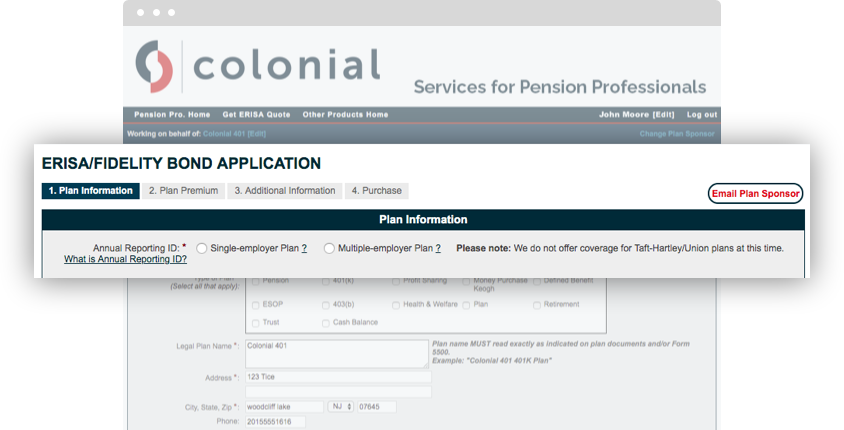 Initiate applications for clients
You can easily get applications going for your plan sponsors and send them a link so they can quickly complete the purchase online.